Advanced Understanding and Applications of PVSyst
PVSyst is a downloadable solar design software tool that is used to estimate and optimize the energy output of a solar energy plant. PVSyst is an industrial standard as a solar design tool. As a software, it allows the user to simulate the energy output, losses, analyze near shadings, carry out financial analysis, probability reports, horizon profile, and generate many more outputs.
Users of PVSyst can simulate the potential energy performance of a power plant, after having specified information such as location, meteo data, components to be used, arrangement, budgets and so on. The main results to be derived from PVSyst reports are the total energy production, performance ratio, specific energy and the gains/losses involved in the simulation. The final report produced from a PVSyst simulation plays a key role in the proposal to be submitted to potential clients and investors in order to understand the bankability of the project.
PVSyst as a software is extremely feature-loaded and broad. For the same reason, Reojob has created two separate curriculums – Introduction to PVSyst and Advanced Applications and Understanding of PVSyst.
The most detailed and advanced PVSyst course as per our survey
Deep dive into the functionalities and tools in the software
Detailing complex and difficult PVSyst simulations and optimizing the designs
Needed for accurate cash flow calculations and building investor confidence
Analyze the performance of existing plants
Suitable for professionals working with multi-MWp projects
Simulation of trackers, bifacial modules

, horizon profiles

CAPEX and OPEX financial analysis
P50/P90 reports
Simulation with grid constraints and more
Independently perform PVSyst simulations of multi-megawatt projects
Certificate of Completion after successfully clearing the course.
9 hours+ of online course videos
Downloadable PDF files and exercise excel sheets
Access to the instructor over WhatsApp and Mail for all your doubts and queries
Online course videos active for 45 days
Free trial version of the PVSyst software

Equivalent to 1 year of
on-the-job training

Practical case studies & assignments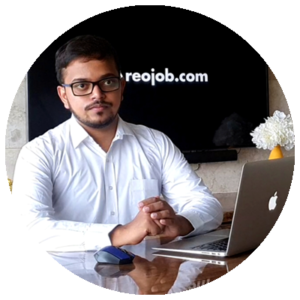 Mr. Shalve Mohile, your instructor for this online course, is a freelance solar design engineer with an experience of over 7 years in designing and building solar projects, with various system configurations including on-grid, off-grid, and micro-grid solar energy systems.
With expertise over PVSyst, Helioscope, Aurora, and AutoCAD, Mr. Shalve has previously worked as a solar design engineer with companies like Tata Power and the Ravin Group. As a solar design consultant, he works with clients across India, Australia, the US and Germany and is also an experienced trainer in the field.
Online Course Syllabus
1
Simulating system configuration with multiple sub-arrays and inverters
Simulation using Seasonal Tilt arrangement
Simulation using Single Axis Tracking systems
Creating a 3D scene for all of the above using a case study
Evaluating the differences between the generation for the three system
2
Use of optimization tools to optimize/fine-tune the power plant
Understanding and generation of P50/P90 reports
Understanding and simulation of Grid constraints - Active Power Limitation/Power Factor Limitation
Simulation using bi-facial modules
Interval data/8760 Report generation and analysis
3
3D Modeling with greater details and defining strings
Modeling for self-consumption and storage
Financial analysis - CAPEX and OPEX proposals
This course is NOT
A simple demonstration of the software.
All theory and no practicals.
Surface level information as covered elsewhere on Youtube, Udemy, or other institutes.
This course IS
A 100% professional course. It has been taken up by not just freshers but also solar industry veterans with more than 8-10 years of experience.
It is designed from scratch to make you an independent PVSyst user.
Full of case studies, actionable insights and real-life examples
Covers an analytical understanding of everything in the syllabus.
Designed and approved by industry professionals as the most accurate and helpful resource


Be the first to add a review.
Please,
login
to leave a review