Solar Design: Off-Grid and Storage System Simulations

This course focuses on understanding the core concepts behind battery based solar power system design.
This course is divided into 4 parts:
Understanding the Key Fundamentals
In this part we will learn about analyzing the load profile at an hourly basis, understanding the daily variation of solar generation, and dynamic interaction between solar generation and load.
Knowing Your Battery
This section is dedicated to learning about the various specifications of batteries and what they mean. We will also be learn how to read the battery specification sheets and what parameters are most important to a solar plant designer.
Sizing Your Battery Bank
Based on the concepts learnt in the parts above, using a case study, we'll be making use of professional spreadsheet based tools and PVSyst/Helioscope reports to size up the battery bank and also look into designing that battery bank with off the shelf/commercially available components.
Other Applications And Technology Comparisons Between Various Types Of Batteries
This part shall focus on topics like Self Consumption and Peak Shaving applications. Apart from that, we will also have a look at the comparison between different battery technologies like Lead Acid and Lithium Ion.
This course is right for you, if

You understand the basics of solar power operation and generation. You are also expected to have a fair understanding of the basics solar, including Solar Sizing, Azimurth, Tilt, Module selection and so on.

You have prior experience with PVSyst, Helioscope or any other solar PV design software.

You are familiar with terms like kW, kWh, Peak Load and Time of Use.
If you're interested to enroll in an introductory course, click here.
Analyze the Interval Data from a client

Size up battery banks

Design battery banks

Work-out high level battery bank BOS

Independently design Off-Grid Systems

Receive a Certificate of Completion on successfully clearing the course
8 hours+ of video learning content across 6 modules

Access to the course recordings for 45 days

Downloadable PDFs and Exercise Excel Sheets

45

days access to the instructor for all doubts and queries

Equivalent to 4 months of
on-the-job training

Practical case studies & assignments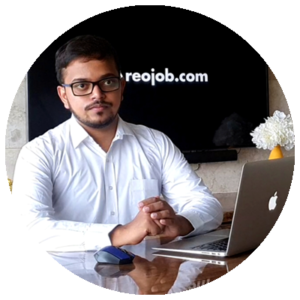 Mr. Shalve Mohile, your instructor for this course, is a freelance solar PV design engineer with an experience of over 6 years in designing and building solar projects, with various system configurations including on-grid, off-grid and micro-grid systems.
With expertise over PVSyst, Helioscope, Aurora and AutoCAD, Mr. Shalve has previously worked as a design engineer with companies like Tata Power and the Ravin Group. As a freelance design engineer and consultant, he works with clients across India, Australia, US and Germany and is also an experienced trainer in the field.
Course Syllabus
1
Introduction to off-grid and battery-storage systems
Key differences between grid-connected and off-grid systems
Understanding Load & Load Profile and how it varies during the day
Understanding how solar generation varies during the day
Overlapping solar generation v/s load
Understanding the basics of a battery
2
Designing a battery-based system through a case study
Interval data v/s solar generation analysis
Estimating the battery capacity
Battery bank design
Battery bank BOS consideration
3
Comparison of various battery technologies
Design comparison of Lead Acid v/s Lithium Ion
Application of battery based systems other than off grid
Self Consumption
Peak shaving
Weak grid Stabilizing
Brief understanding of micro-grids
This course is NOT
A simple demonstration of the software.
All theory and no practicals.
Surface level information as covered elsewhere on Youtube, Udemy, or other institutes.
This course IS
A 100% professional course. It has been taken up by not just freshers but also solar industry veterans with more than 8-10 years of experience.
Full of case studies, actionable insights and real-life examples
Covers an analytical understanding of everything in the syllabus.
Designed and approved by industry professionals as the most accurate and helpful resource




Be the first to add a review.
Please,
login
to leave a review