Solar Design – 3D Modeling and Energy Estimation with Helioscope
Helioscope is a software program by Folsom Labs that includes all the features of PVSyst and adds the basic design functionality of AutoCAD, allowing solar designers to do a complete design with one package. As a software, Helioscope offers the best of both worlds where you can use a single software to carry out both energy estimations and create beautiful 3D model designs.
By combining streamlined layout tools with bankable energy simulations, HelioScope helps solar designers improve their design speeds by 5x-10x. It is a web-based tool, so there's no software to download and you can use it from any connected computer. Instead of downloading the software or buying the program, you pay a monthly or annual fee and thus access it from any computer system by simply logging into the Helioscope website. Helioscope's features include 3D design, rapid proposals, bankable simulations, unlimited designs, single line diagrams, automatic CAD export, up to 5MW systems, component library, global weather coverage, PAN file support, shade reports and much more.
Helioscope is considered to be a software that is far simpler to use compared to PVSyst.
Detailed software walkthrough
Fixed tilt, flush mount and ground mount simulations
Understand SLD creation
Shade optimization of a project
Report analysis, customization and more
Independently perform Helioscope simulations
Certificate of Completion after successfully clearing the course
8 hours+ of online course videos
Downloadable PDF files and exercise excel sheets
Access to the instructor over WhatsApp and Mail for all your doubts and queries
Online course videos active for 45 days
Free trial version of the Helioscope software

Equivalent to 4 months of
on-the-job training

Practical case studies & assignments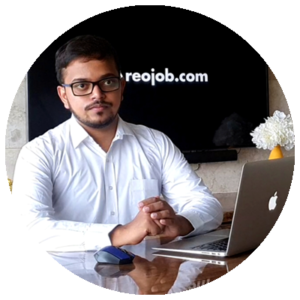 Mr. Shalve Mohile, your instructor for this online course, is a freelance solar design engineer with an experience of over 7 years in designing and building solar projects, with various system configurations including on-grid, off-grid and micro-grid solar energy systems.
With expertise over PVSyst, Helioscope, Aurora and AutoCAD, Mr. Shalve has previously worked as a solar design engineer with companies like Tata Power and the Ravin Group. As a solar design consultant, he works with clients across India, Australia, US and Germany and is also an experienced trainer in the field.
Online Course Syllabus
1
Basics of Site Assessment (Site feasibility and technical due diligence)
Purpose and factors to consider.
Desktop and On-Site Assessment.
Understand the impact of solar irradiation, tilt angles and other variables on PV production.
Overview, and comparison of various simulation software available.
Advantages and disadvantages of using simulation software.
Introduction to Helioscope.
Basic algebra, geometry, and trigonometry calculations (e.g., area, slope, inter-row shading, wind loads)
Key terminologies to be understood in Helioscope.
2
Basic Overview.
Walkthrough of helioscope.
Creating a project.
Creating a simple design using Helioscope.
Field segment creation.
Creation of Obstructions.
Creation of Trees and estimating the height of shading objects.
First simulation and understanding the simulation report
Detailing of Helioscope design.
Loss parameters.
Fixed Tilt System Design.
Flush mount system design.
3
Ground Mount system Design.
Using overlay feature in Heliscope
Design using Multiple field segments
Electrical design using helioscope
SLD creation
Cable sizing
Exporting layout drawing to CAD.
Getting Interval data in helioscope
Importing horizon diagram
Shade optimization
Report Customization
This course is NOT
A simple demonstration of the software.
All theory and no practicals.
Surface level information as covered elsewhere on Youtube, Udemy, or other institutes.
This course IS
A 100% professional course. It has been taken up by not just freshers but also solar industry veterans with more than 8-10 years of experience.
It is designed from scratch to make you an independent Helioscope user.
Full of case studies, actionable insights and real-life examples
Covers an analytical understanding of everything in the syllabus.
Designed and approved by industry professionals as the most accurate and helpful resource




Be the first to add a review.
Please,
login
to leave a review