Detailed Electrical Design of Solar Power Plants (DC/AC)

With the professional understanding of PVSyst/Helioscope in your bag, you are now equipped to create a fantastic sales pitch for your potential clients and you will most likely bag that order too.
But what's next? The job of a solar engineer is not over yet! Once you receive that order, you will need to detail the potential solar plant. You will need to create a Bill of Material, create Build-to print drawings for your installation team, and more.
To detail the plant, solar engineers must train to be able to design and calculate all the important aspects of the solar plant such as modules, inverters, cables, circuit breakers, isolators, SPDs, earthing systems, and lightning arrestor systems. This DC/AC Electrical Design course along with our AutoCAD course[Upcoming], will enable you as a solar engineer to become a complete package. Someone who can handle a solar project from Enquiry to Execution.
This online course on electrical design will teach you how to design the DC/AC side of the solar plant, post which you can physically go and construct the solar plant.
For your ease of understanding, this online course has been broken down into 8 modules:
Solar panels and their specifications
Solar inverters and MPPT functionality
DC Side Electrical Design
AC Side Electrical Design
Single Line Diagrams[SLD]
High Voltage Design Consideration
Earthing System Consideration
Lightning Arrestors
This course is right for you, if

You are aware of the basics of solar energy and solar sizing
You have the basic knowledge of Voltage, Current, Three-Phase power/Single Phase Power
What can you do after taking this online course?
Design and spec the electrical side of the Solar PV System
Prepare a detailed Bill of Material for your project
Prepare an SLD for local approvals
Verify the electrical designs from your contractor/installer
12 hours+ of video learning content
Access to the course videos for 45 days
Downloadable PDFs and Exercise Excel Sheets
45 days access to the instructor for all doubts and queries

Learning through
real-life case studies

Insights into international
best practices

Provision of design
sheets for easy calculations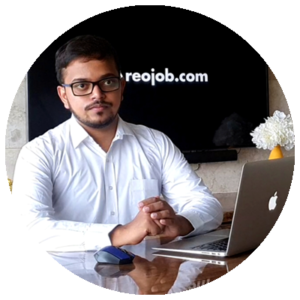 Mr. Shalve Mohile, your instructor for this online course, is a freelance solar design engineer with an experience of over 7 years in designing and building solar projects, with various system configurations including on-grid, off-grid, and micro-grid solar energy systems.
With expertise over PVSyst, Helioscope, Aurora, and AutoCAD, Mr. Shalve has previously worked as a solar design engineer with companies like Tata Power and the Ravin Group. As a solar design consultant, he works with clients across India, Australia, the US and Germany and is also an experienced trainer in the field.
Course Syllabus
1
Module 1 : Solar panels and their specifications
I-V curve of a PV Module
Voc
Vmp
Isc
Imp
Maximum Power Point Tracking (MPPT)
Module selection
How to read a module datasheet
2
Module 2 : Solar inverters and MPPT functionality
Understanding the functionality of a solar inverter
Internal schematics of a solar inverter
MPPT and it's working
Inverter selection
How to read an inverter datasheet
3
Module 3 : DC Side Design
String size calculation
Cabling design and calculation
Isolator/Circuit breaker selection and calculation
Combiner box selection
Working and selection of Surge Protection Device (SPD)
Understanding the DC Side connections
4
Module 4 : AC Side Design
Cabling design and calculation
Isolator/Circuit breaker selection and calculation
Solar DB selection
Working and selection of Surge Protection Device (SPD)
Locating the Point of Evacuation(POE)
Understanding the AC Side Connection
5
Module 5 : Single Line Diagrams[SLD]
Develop and detail Single Line Diagrams [SLD]
Commonly followed nomenclature of Single Line Diagrams [SLD]
Details to be put on the SLD
6
Module 6 : High Voltage Design Consideration
Need For High Voltage
Various Components in High Voltage
Transformer
Circuit Breaker
Need and schematics of Ring Main Unit
Considerations in High Voltage Designs
Schematics of High Voltage Side
7
Module 7 : Earthing Systems
Need for earthing systems
Design of an earthing system for the plant
Drawing earthing system on SLDs
8
Module 8 : Lightning Arrestors
Need for Lightning Arrestor
Different Types of Lightning Arrestors
Spike type
Early streamer type
Selection of Lightning Arrestor
Drawing Lightning Arrestor on the system drawings
This course is NOT
A simple demonstration of the software.
All theory and no practicals.
Surface level information as covered elsewhere on Youtube, Udemy, or other institutes.
This course IS
A 100% professional course. It has been taken up by not just freshers but also solar industry veterans with more than 8-10 years of experience.
Full of case studies, actionable insights and real-life examples
Covers an analytical understanding of everything in the syllabus.
Designed and approved by industry professionals as the most accurate and helpful resource




Be the first to add a review.
Please,
login
to leave a review